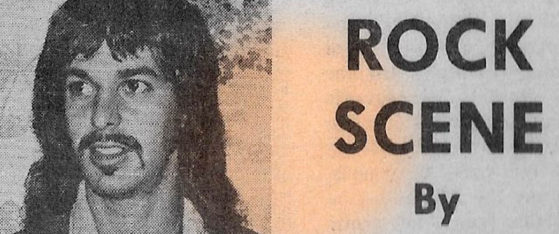 I must have been destined to express myself through the camera as it followed me all through my youth. While I never took it seriously, a fluke conversation with my Mom's second husband, Gino, made me discover a talent I had no idea I had.
If you read my Woodstock story then you know how crazed I was about "the music" during the 60's and early seventies, following it, chasing it you might say. This was the best era in music, in my opinion, for a variety of reasons: the social consciousness aspect, bringing the electric guitar to the front of the band, television giving us a glimpse (think Beatles, Stones, and Johnny Cash introducing Cream and then jamming with Clapton and Carl Perkins, one of the inventors of Rock N Roll it could be argued). Then there were the festivals where a generation showed how music can bring people of different races, religions, and cultures together with no bickering other than over who was the best guitarist in John Mayall's Bluesbreakers.
I did the usual thumbing throughout the record bins in the pre-internet era where you had to take a chance on cool album covers, the great photos many times causing me to actually buy the records. We eventually had the "underground radio" called FM at the time where we heard extended versions and jams or "album rock" as it was called, as opposed to the two minute radio rock where we only got a glimpse of the greatness behind the music. And we all needed to see these musicians live! Pictures in Rolling Stone, Creem, and Circus magazines brought the music to us in pictures.
We saw the posters in record stores where we got pictures of the musicians that made them look so cool we just had to buy tickets to go to see them. In my case it was the Fillmore East in New York and the cool other spots in the village where the "scene" was exploding and it wasn't unusual for Dylan to jam with John Sebastian, Hendrix to jam with Morrison, or Janis to jump up on a stage. I saw Mike Bloomfield at the Bottom Line, Rory Gallagher at My Father's Place, The Dead in Central Park. I was at the Fillmore for the Allman Brothers' first gig there, and was there for the night they opened, met, and jammed with The Dead and members of Fleetwood Mac fronted by Peter Green. Yes the good old days.
I moved to Florida and was going to concerts every weekend and it was awesome. Johnny Winter, Deep Purple, Dylan, the Allman Brothers. All the while Mom had visions of me taking over the baby photography business that was so successful at the time. However, she could see the business slipping away as Gino was moving it in other directions. Gene Stevens was an entertainer as was my mother in her day. It would be nothing for Steve Lawrence and Edie Gorme or others of that era to be at the Fontainebleau and for Gino to get up on stage with them invited or many times not. When it was not, my mom and I would slither down in our seats mortified but also excited that he had the balls to push himself on his friends like that. Gino was a great salesman and you either loved him or hated him. He would often call radio stations like Larry King (in his very early days) and take on the social issues of the time. He was ahead of his times. He was the kind of guy you just couldn't refuse; he was quite persuasive and did not give up. He called himself Gino the Magnificent.
Gene was a horse racing enthusiast as well and started photographing the wealthy horse breeders' prized animals. That business turned into Gene publishing Post Time USA. Post Time was a newspaper for and about the horse racing and breeding industry and gave Gene an outlet for his political and social views and commentary to appear. He went into it full force and as he concentrated on it, the baby photography business, "Jack n Jill Studios," was winding down. I was oblivious. "No, mom I do not want to take pictures of babies and then sell the mothers the pictures, just can I borrow the car to go see Humble Pie at the Sportatorium?" If only I knew then what I know now.
I always had a fleeting interest in photography, the usual curiosity in school, learning the developing thing, etc. but the dark room never interested me. I always had a knack for getting good photos with the cheap cameras that I had as a kid though. I never handled a professional camera until a fateful day with Gino.
On many occasions I went on the baby shoots and then the follow up sales calls. Gino took my brother and me on these calls to show us how "magnificent" he was but also to see if we had any interest in finding a job. We both hated it. However, I did find fascinating how the photographers looked down into the view finders of the Rolleiflex cameras and everything seemed to worked backwards yet they got it right all the time. There was quite an art to it.
Going to concerts required moving through the crowd like a cat to get all the way up to the front to see the bands up close. They didn't have pits most of the time, and the photographers would do the same as the attendees. Except they had passes, backstage passes, and people got out of their way and they always were in the front. They got invited to the parties, got to go backstage, and had the girls in the crowd all over them. They were like rock stars. I took notice.
One day I went to Gino and asked if I could borrow a couple of professional cameras to take to a concert. When he asked why I explained I wanted to make it easier to get to the front and hang with the cool people up there. Gino recognizing a moment that was way more important than I thought it was, responded like this: "Well why don't you use these cameras to actually shoot the concert?" I was kind of shocked, shoot it? Then he announced that from that moment on, I had a column in Post Time USA called, Rock Scene by Jay Skolnick, and I was "press." "Call Cellar Door and get your backstage pass," he said. And then he gave me some pointers, the contact at the lab to develop my pics, and told me my first column was due at the end of the month. That's how I became a Canon guy (they were the brand of cameras I had access to) and a concert photographer. There was no pay but writing the column was fun and all he asked for was that I went around to all the race tracks daily in between classes at college to fill the bins with Post Time's current issue when it ran low. I spent my summers as a kid in upstate New York at the family resort up the street from the racetrack. I liked the track also.
I lasted about seven years doing the concert photography thing and loved every minute of it. I learned about pushing film, could change film in the middle of a crowd in the dark in seconds, and got to see great shows, hang backstage, and I took some great photos. I was shy and didn't get to meet the rock stars except fleetingly and quite frankly never thought I could actually earn a living at this. It was always a hobby that I loved. I eventually stopped shooting and writing for Gino but I will never forget the door he opened for me. The push was what I needed for sure. I learned as much as I could and got pretty good at getting my own passes without Post Time. I wrote and shot for my college newspaper as well. It was always about getting the shot for me and I live my life that way to this day. Gino passed away a couple of years ago and, like many people, our differences didn't matter anymore, only the gift he gave me.
One of the concerts I went to in the sixties was Hendrix at Madison Square Garden in NY. My brother Gary and I were close in age. He was at the Hendrix concert with me. When he got old enough to not have to sneak out to go to concerts I showed him the village. Hendrix was his first big concert, and after that Gary lived for the music like me. He is an expert on the punk era now and a record collector (the collection started when I gave him all my records and left town to go on my own). The Hendrix concert had a lasting impact on me as well. It was a huge concert with three bands opening. The show included opener Buddy Miles who would later form Band of Gypsies with Hendrix and Billy Cox. The revolving stage would turn very slowly and was surrounded by photographers just popping flashes so frequently that the whole stage was lit up like fireworks all night. By the time Hendrix came out, the frenzy of the photographers was something I could not take my eyes off of. Jimi admonished the photographers more than once asking them to be cool, stop shooting the flashes off, and get into the vibe. After several songs and several admonishments (he literally stopped twice in the middle of songs to beg the photographers to stop), he threw his guitar down and left. What is important is the impression it left on me. Years later it would be my motto: NO FLASH.
When I first moved to Florida, before I got into concert photography, I used to take care of my little brother, Brad, son of Gene and mom. He went everywhere with me. When he got old enough, I took him to his first concert, Kiss, where he saw his concert photographer brother in action. He never forgot that experience.
Brad grew up in the internet age and became a South beach surf bum before it became all the rage. He was one of the locals, had an apartment right in the heart of South Beach, and traveled around on a moped skate board or whatever. The South Beach scene was then past the Cocaine Cowboy/Miami Vice days and was becoming a hot bed for the fashion scene. The Versace mansion, the models, the "beautiful people" flocked to South Beach.
One day one of Brad's buddies said that they needed some more people for a photo shoot and asked him to come along. Next thing you know my good looking brother became a Versace model, signed with a prominent agency, and began traveling all over the world. Believe me he had no intentions of doing anything like this, but he and many others became part of a network of beautiful people traveling around on assignments and staying over to see the world. Brad backpacked around Europe with a guitar on his back, he explored the Outback, and he attended parties with his new friends in Milan, Paris, L.A, and New York. He met and hung with many unknowns at the time who are big stars now. What a crazy turn of events.
Brad did the modeling thing for many years but he knew he would have to eventually do something to make a living when the dream was over. Only a handful of the models ever really made money over the long haul. Brad, however, had a knack for watching the high powered fashion photographers and learned how to help them (must be in the genes), assisted many famous ones and learned the craft. Brad Stevens is a well-known fashion photographer now who specializes in kids (not babies, sorry Mom). His celebrity contacts have led him to also do high-end weddings where his creative and artful way of shooting has him in demand. Thoughtfully, he has given me credit for inspiring him to become a photographer.
As I got older, I hung up my cameras. I got married, had kids, and was becoming a stock market trader. I don't know if the fact that I thought I needed to grow up made me lose interest or that the music changed in the 80's and I didn't go with it. Stevie Ray is all I can remember about the 80's and disco. I focused on family and sold my gear and moved on. I didn't go to concerts for many years. It was then that disaster struck. On our move to Boca, we bagged up all our family pics, but the concert pics and The NEGATIVES didn't make the move. I have no idea what happened. Lost, thrown away. It didn't matter, they were gone. I had a book where I kept about 60 photos that were printed and that was all that was left. I didn't even know where that book was.
One day several years ago while joking about how I was absent during the 80's and 90's, Brad found my book, the same one that went missing during the move to Boca. He took the photos and had several of them digitized as a gift. When he printed me the new files it was then that I first realized how tragic the loss actually was. Inspired again, I started telling people about my concert years and found several stock market buddies who were crazy "Dead Heads." I sent Garcia pics to many of them. I also started printing some and donated them to charities that I helped raise money for. I still didn't own a camera, except for the amateur one I took thousands of pics of the kids with over the years. That was the only inspiration I had until I began working with an old friend.
In the late 90's and early 2000s my extremely supportive wife, Darla, and I started exploring the local music scene. I didn't think the current scene would be anything like what it was in the 60's or 70's. However, there was a great blues scene here. We discovered the Bamboo Room and Kilmo's Alligator Alley and that live music was alive and well. Albert Castiglia was the first musician to welcome us in and we became friends. We got to know the scene. The Blues Society and the internet made it easy. We got to see many of our favorites as they played the small club, The Bamboo Room, but also the locals playing in small venues were approachable and we could actually get to know them.
Many of my stock market friends, it turns out, were musicians. Joe Conti, a friend from the seventies, and I reconnected after finding out we were both stock market guys. Joe and I used to jam together and he also had lots of stories from his music days. After reconnecting, he introduced me to many musicians now in the scene including David Shelley (Cher's guitarist for many years). As it turned out, Joe had a band, including stock market guys, called The Exchange. I found out that Joe still played with the guys we jammed with long ago. Discovering this, Darla and I ventured out to see The Exchange, and there was Al Poliak singing and playing keyboards in this band. Al Poliak and I worked together many years earlier and I learned that Al was a great musician and singer before his stock market years.
When we started working together at his brokerage firm a few years later, we talked a lot about the music. He is a talented musician but his day job kept him from realizing one of his dreams. I completely understood, as my love of live music and photography had been pushed to the side over the years. When Al announced he was buying a club that he was going to turn into the premier live music club in the south and asked me to help, well, I said yes before he finished the sentence. We both yearned for a small live music venue where musicians would come to see other musicians play and jam.
My job with Al was to help provide some atmosphere and help build the brand of the new club named the Funky Biscuit. We hung some of my pictures on what we now call the "vintage wall". We shared which musicians could help us grow the rep of the club. We made a bucket list of famous musicians who we wanted to get in to play the club. Al put his heart and soul into the club. Many musicians were skeptical about the new owner and new club. David Shelley was the first to fully commit to helping us get it going. Albert Castiglia soon followed and the skepticism has long since faded. Many nights Al and I have looked at each other and nodded, like the night Gregg Allman jumped up on Al's legendary 1963 Hammond B3. The brand is now known all over the world and musicians chomp at the bit to get a gig at "The Biscuit."
In the beginning, Darla and I would be two of the very few people in the place but as the reputation grew photographers would come in and shoot. We considered the Biscuit a photographer friendly establishment. However, Al being a musician believes the lights should be low and comfortable for the musicians, and as a result, it is one of the hardest places a photographer can shoot live music. At that point, I still did not own a camera.
The nights that photographers came in I observed. Some like Jim Zelinsky, veteran photojournalist Joe Reilly, Susan Caplan, and others showed they were pros and kept out of the way and worked with what they had: LOW light. One or two amateurs used flash incessantly. In those moments I returned to the Hendrix concert, hearing Jimi plead with the photographers to stop using their flash. "Don't jump on the stage," we told them, "don't stand in front of the patrons, don't be part of the show," and most of all "no flash at the Funky Biscuit". I couldn't take being left out of the action any longer. I bought gear and with the help of my brother, Jim Z., and Joe Reilly, I learned the new digital world where photographers don't use film and can take 1000 pics in one night without stopping. I became the official Funky Biscuit photographer, documenting as many shows as I had the stamina to attend. The walls are now full of my photos from shooting at the Biscuit (along with a few other photographers) documenting artists who have played there. It is now a common question by most musicians when they play the Biscuit: "how do I get on the wall?" It is now an "event" when a musician returns to play the Biscuit and gets to sign their picture that hangs on the wall.
Thanks to Al and the exposure from my photography at the Funky Biscuit, I was asked to shoot for Rock Legends Photographers, which got me credentials in this new age of pits and, three songs and out, land. I also shot for SFL Music Magazine and wrote articles, reviews, and interviews for them as well. Eventually the opportunity came up and along with my brother, Gary, we purchased the magazine and we are now the publishers. Gene may be up there smiling?
My other special relationship to come out of the Funky Biscuit was when I offered to help Blues Radio International owner, Jesse Finklestein, after seeing him struggle to take a few shots one night. I told him, "I'll shoot the pictures, you do the rest." The offer to help him that night introduced me to Jesse's mission, where he shares all forms of the blues to audiences across the world through video and interviews on his YouTube channel and website, as well as his radio show that reaches over 185 countries. Jesse and I have become very close and I am proud to say I am the photographer of record for BRI. We have interviewed hundreds of musicians together, from legends to newcomers, and we have covered the Blues Music Awards for several years now. Jesse has helped get my photography noticed and the Funky Biscuit known all over the world. I'm now a photographer again but this time thanks to Al and Jesse I get to really know the musicians instead of just shoot them.
The most important message from this story, besides how music brings people together, is that it can bring families together as well. While I was away from the scene I became a golf fanatic. I made great golf buddies, joined clubs, traveled all over the world to play all the greatest golf courses, and spent most of my free time at it. My wife and family did their own thing while my hobby consumed me.
It was photography that changed it all. The Funky Biscuit changed it all. BRI changed it all. Not only did golf become less important, I still play, but the music and photography are more important these days. I still share the music and photography with my brothers, but now I also share these experiences with Darla and my daughters, Jenifer and Jessica.
My family has always been quite artsy, Darla paints and sketches, Jess is an artist of all sorts, and Jen has the gift of writing (although I don't know where she gets that one). But it turns out all three of my girls are great shooters as well. Jessica is a talented processor and I owe the style of my pics in my now color world (I have always been a black and white guy) to her. Jen and Darla have had to cover for me when I can't make a shoot and we all shoot festivals together. I am truly blessed that by going back to a hobby I loved so many years ago I found a way to share it this time, but hey it must be in the genes!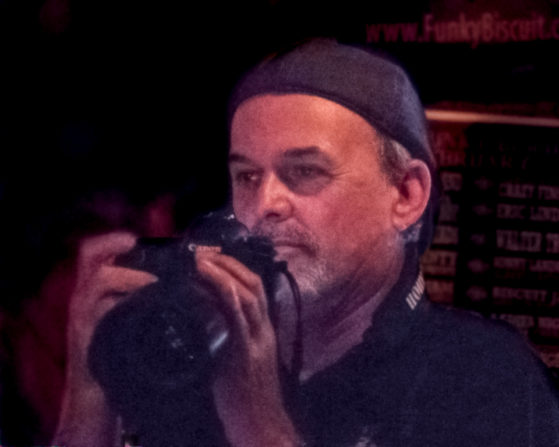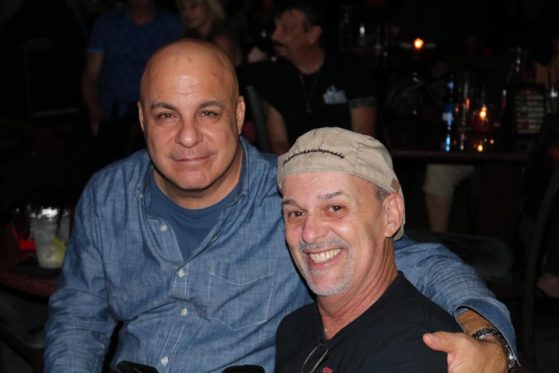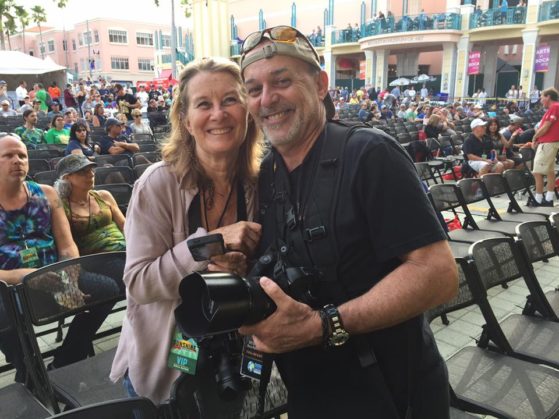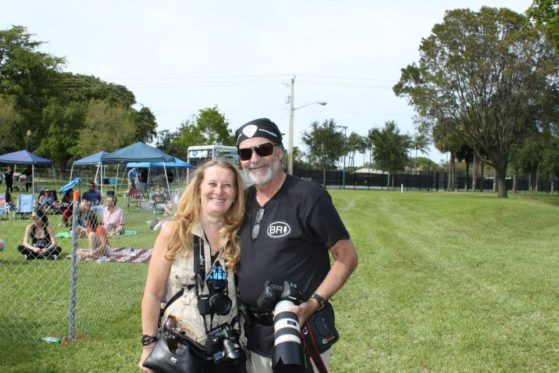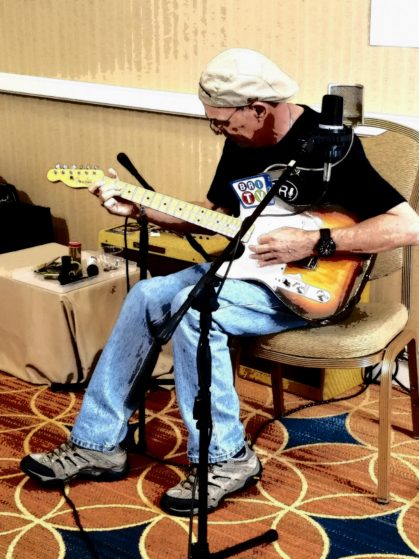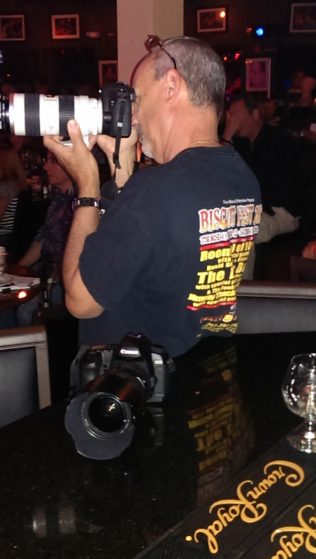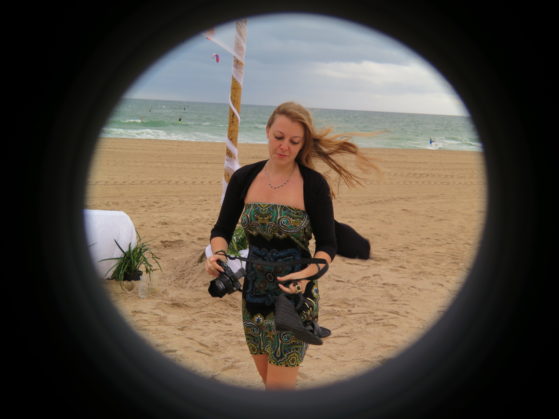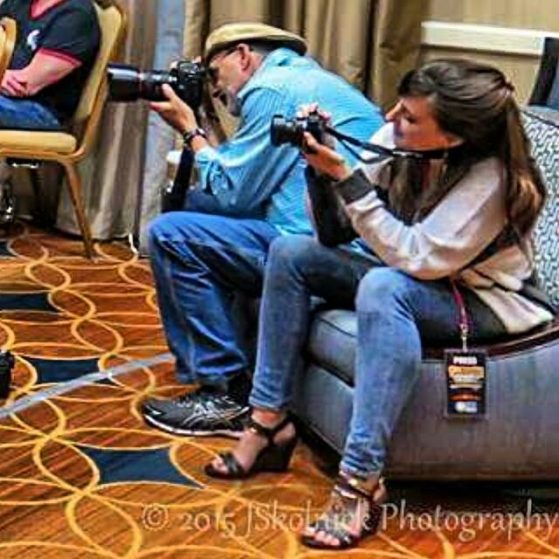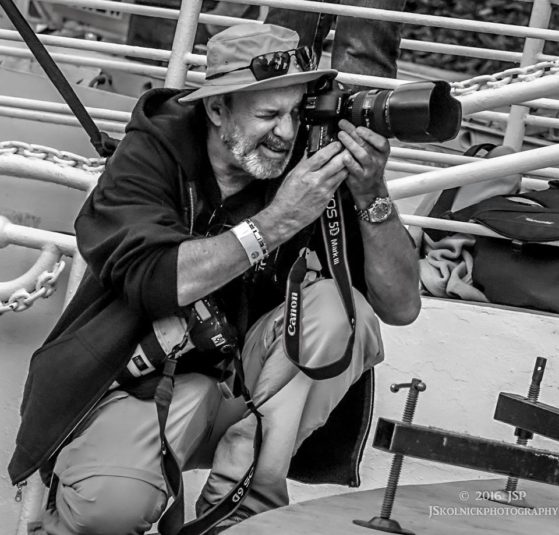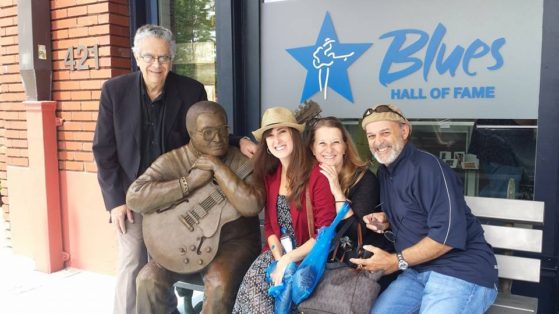 Share, Follow and Like this Page: